On Sale
Double Edge Metal Razor for Men or Women with 5 Blades in Delicate Box (Black)
❤【BEST GIFTS FOR LOVERS AND COUPLES】Zomchi black and rose gold double edge safety razors would be the best combination gift for lovers and couples. You can consider them as a souvenir and keep a great memory in these safety razors. When you do grooming every morning, your beloved one will come to your mind and make you fresh and full of energy, which is of great importance to your new day job.
❤【STYLISH DOUBLE EDGE SAFETY RAZOR】Zomchi double edge razor offers the Maximum shaving experience by lifting and removing the hair follicles making it possible for the users to get the best experience with the closest and cleanest shave possible. With its unique texture grip, this metal shaving razor offers a solid comfortable grip, enabling you to shave with excellent control and perfect precision.
❤【5 DOUBLE EDGE BLADES FOR SHAVING】Zomchi takes customers' shopping experience into consideration, so 5 standard blades are included in the package and you don't need to waste time buying extra blades. Besides, these razor blades will not easily rust these days as they are made of stainless steel with rust-resistant coatings. (One blade for four to six shaves)
❤【EASY TO REPLACE BLADES】The razor is nicely balanced and features a simple mechanical design. Loading and unloading the razor is also easy. You just need to unscrew the head from the grip, take the top part off and put a razor in the bottom part and then screw tightly the head into the grip.
❤【MINIMIZE SINGLE-USE PLASTIC】Not like plastic and disposable razors which are impossible to recycle and harmful to our mother earth. Zomchi safety razor is made to fight against the gigantic amounts of disposable razors which are sent to landfill every year. All you need to do is to replace the blades which can be recycled. This could save you a lot of money over those multi-blade plastic razors.
100% SATISFACTION GUARANTEE:  From shipping to returns, ZOMCHI assures customers to replace any defective product immediately. Check Zomchi Warranty Policy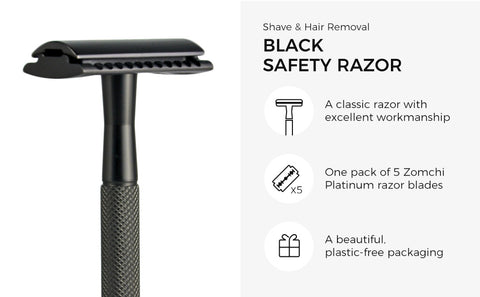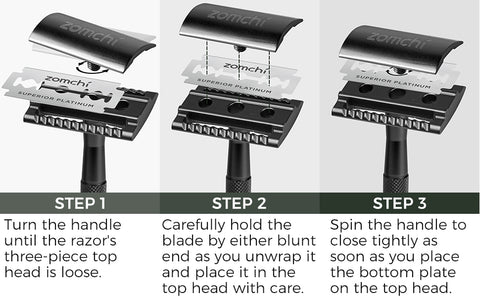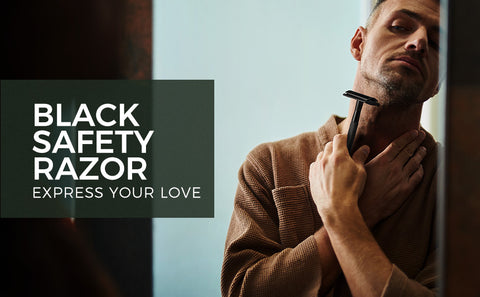 Perfect from box to face
I am SUPER impressed with this razor, i went from going to awful disposable gillette razors that need 2-3 razors to complete 1 shave to this perfect razor, it cut close, and still felt soft on my face, it also left absolutely no irritation and i'm more than happy with the prices of the razor as well as replacement blades!
Close shave while still being comfortable
Let me just say that I only write a review when I am extremely impressed or disappointed in an item that I have purchased. This time I'm impressed. The is the best safety razor I have come across. I have been trying for the past 3 years to find one that shaves smooth while still getting close. I have finally found my razor. This razor paired with an astra blade is perfect!
Worth it!
Nice quality, sharpe blades, & easy to put together. I was anxious about switching over from plastic razors but having it here makes me realize I didn't need to be. It's sharp & easy to use. Now my boyfriend wants one cause he likes it so much.
LOVE
Love this razor. It works great on my sensitive skin. I can't believe how soft my legs feel.
Awesome razor
Love this razor. Very durable. East to clean! Will never use another razor.